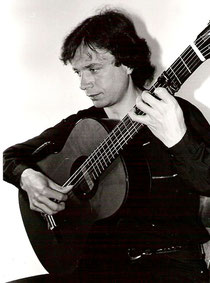 Concert References
AUSTRALIA
Adelaide: Adelaide Festival of Arts, College of Performing Arts, Thebarton Theatre, Entertainment Centre Adelaide, Adelaide University, Adelaide Country Music Club, Rocket Bar, Fowlers Live, The Goy, Holden Street Theatre, The Shores Function Complex, Spanish Club,
Alice Springs: Masters Games, Alices Springs Beanie Festival,
Bathurst: Civic Centre,
Cairns: Convention Centre, Rydges Esplanade Resort Cairns, Kuranda Amphitheatre, Mareeba Art Show,
Darwin: Fringe Festival, International Classical Guitar Festival, Ethnic Music Festival, Spanish Club,
Perth: Fringe Festival, International Arts Festival, Perth Concert Hall, Gosnells Ethnic Music Centre, Bar 120, Bassendeen Hotel, Blue on the Bone, Charles Hotel, University of Perth, Davilak Tavern Fremantle, Fremantle Arts Centre, Foundry Cannington, Kulcha Fremantle, Mojos Bar Fremantle, National Hotel, Swan Hotel, White Sands West Coast Highway Scarborough,
Sydney: Sydney Town Hall, Music University of Sydney, City Recital Hall, Paddington Town Hall, Sydney Entertainment Centre, Martin Place Amphitheatre, Hordern Pavillion, Spanish Guitar Center, LA Bar Darlinghurst, Basement, Club 77, Cock & Bull Hotel, Hornsby Inn, Manly Fisho´s, Selinas Entertainment, Star City, Sydney Hilton, Sydney Spanish Town Festival,
AUSTRIA
Salzburg: Schloss Mirabell,
Feldkirch: Schattenburg,
GERMANY
Baden Württemberg
Bensheim: Haus am Markt
Heilbronn: Harmonie, Schiesshaus
Heidelberg: Stadthalle
Ludwigsburg: Musikhalle
Mosbach: Alte Mälzerei
Weinheim: Stadtbibliothek
Bayern:
Hersching: 
Ingoldstadt: Kurfürstliche Reitschule
Regensburg: Herzogensaal
Rosenheim: Stadthalle Rosenheim
Traunstein: Kulturzentrum
Würzburg: Toscanasaal der Residenz, Spiegelsaal der Residenz, Julius Spital,
Hessen: 
Bad Endbach: Kursaal
Bad Hersfeld: Stadthalle
Bad Homburg: Bürgerhaus
Bad Nauheim: Konzertsaal der Trinkkuranlage, Teichhaus, Theater am Park,
Büdingen: Kulturzentrum Oberhof- Musikschule Büdingen, Stadtfest,
Flörsheim: Flörsheimer Keller
Frankfurt am Main:
Jazzkeller,
Romanfabrik,
Kunsthalle Schirn,
Al Andaluz,
Bodega Los Gitanos,
Brotfabrik,
Casa de la Música,
Mampf Jazzlokal,
Mainufer Festival,
Frankfurt Art Bar,
Commerzbank,
Romanfabrik-Generalkonsulat Spanien,
Spanische Handelskammer-
Cámera Oficial Española de Comercio en Alemania,
IHK- Frankfurt,
Messe Frankfurt- Fi EUROPE-CEMSA Porriño Pontevedra España,   
Atelier Juan Amador- Extenda Andaluza en Alemania- Junta Andalucia.
Instituto Cervantes Frankfurt- Junta Andalucia,
Hotel Hessischer Hof- Verleihung der Ehrenmedaille CAROLUS an Herrn Prof. Dr. Dr. José Manuel González-Páramo- Mitglied des Direktoriums der Europäischen Zentralbank,
Literaturhaus Frankfurt,
Spanische Woche Frankfurt- Promoter- Consulado de España Frankfurt / CityForum- Pro Frankfurt,
Spanische Handelskammer für Deutschland- 85. Gründungsjubiläum in der Villa Bonn mit dem spanischem Botschafter aus Berlin El Embajador de España Excmo. Sr. D. Pablo Garcia-Berdoy 
Friedberg: Friedberger Gitarrentage der Musikschule Friedberg, Altes Rathaus- Musikschule Friedberg, Cafe Kaktus, Stadthalle, Stadtfest, Plenarsaal, Buchhandlung Bindernagel, Stadtbibliothek, Dreikant Eventdesign, Friedberg lässt Lesen- Reihe- Buchhandel Bindernagel / Ovag, Theater Altes Hallenbad, Theater Altes Hallenbad,

Friedrichsdorf: Garniers Keller, Bürgerhaus Köppern,
Gießen: Stadttheater, Sommerlad, Open Air Schiffenberg, Stadtfest Gießen,
Gross Gerau: Kulturcafé
Hanau: Reinhardskirche
Hofheim: Cafe Flot SiT
Kelkheim: Jazzclub Hornau
Königstein im Taunus: Hotel Kempinski Falkenstein
Kronberg im Taunus: Zehntscheune
Lich: Bürgerhaus, Cafe Sahne, Musikschule Lich, Stadtfest Lich,
Limburg: Stadthalle                                                               
Marburg: Walldorfschule, Stadtfest, Hotel Rose,
Offenbach: Hotel Sheraton
Schotten: Kulturcafé Zeitlos
Usingen: Stadthalle
Walldorf Mörfelden: Stadthalle
Weilburg: Komödienhaus
Wiesbaden: Villa Clementine, Pariser Hoftheater, Bürgerhaus Sonnenberg,
Nordrhein Westfalen:
Köln: Alte Feuerwache
Hagen: Karl Ernst Osthaus Museum,
Bad Kreuznach: Kurhaus
Mainz: Gutenberg Museum, Institut Francais,
Koblenz: Mutter Beethoven Haus,
Kirchheim Bolanden: Theater Blaues Haus e.V.
SOUTH EAST ASIA
Madras India, Bali Indonsia, Singapore, Penang Malaysia.
SPAIN
Formentera: all Hotels
Malaga: Museo Histórico - Etnológico de Mijas